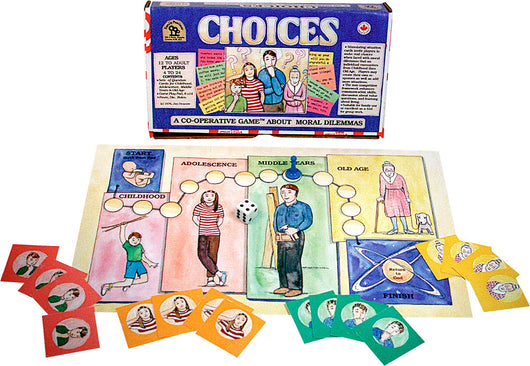 Choices
Regular price $10.00 Sale
4 to 24 players, Ages 12 to Adult
Values oriented, moral dilemma game of discussion and evaluation of challenges that individuals encounter from childhood to old age.
The situations and questions appear on cards with choices to make. Players can create their own responses and more situations to add into the game.
Any group that gathers for some learning about living will find this game a useful tool to stimulate values discussion in a non-competitive framework.
Includes: 14 x 18″ play pad, 4 sets of questions, for childhood, adolescence, middle years and old age, mover, die, complete rules. © 1976