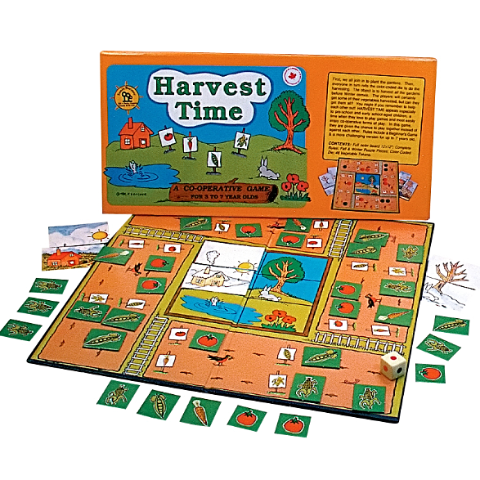 Harvest Time
Regular price $15.00 Sale
2 to 4 Players, Ages 3 to 7
This game draws the most fan mail!
First, gardens are planted. Then everyone rolls the special die. to do the harvesting. The job is to harvest the gardens, but remember, Winter is Coming! Will we get them all? Maybe, if we remember to help each other out.
A simple but challenging game for beginners.
Includes: 12 x 12″ board, die, 48 vegetables, winter and spring puzzle pieces, rules for harder "spring planting" game. © 1980
  Our customers say:
"Ryan (5) feels very important getting all his vegetables in and then helping me." — Saskatchewan, Canada